How to Become an Ultimate Manifestation Mastery Course Affiliate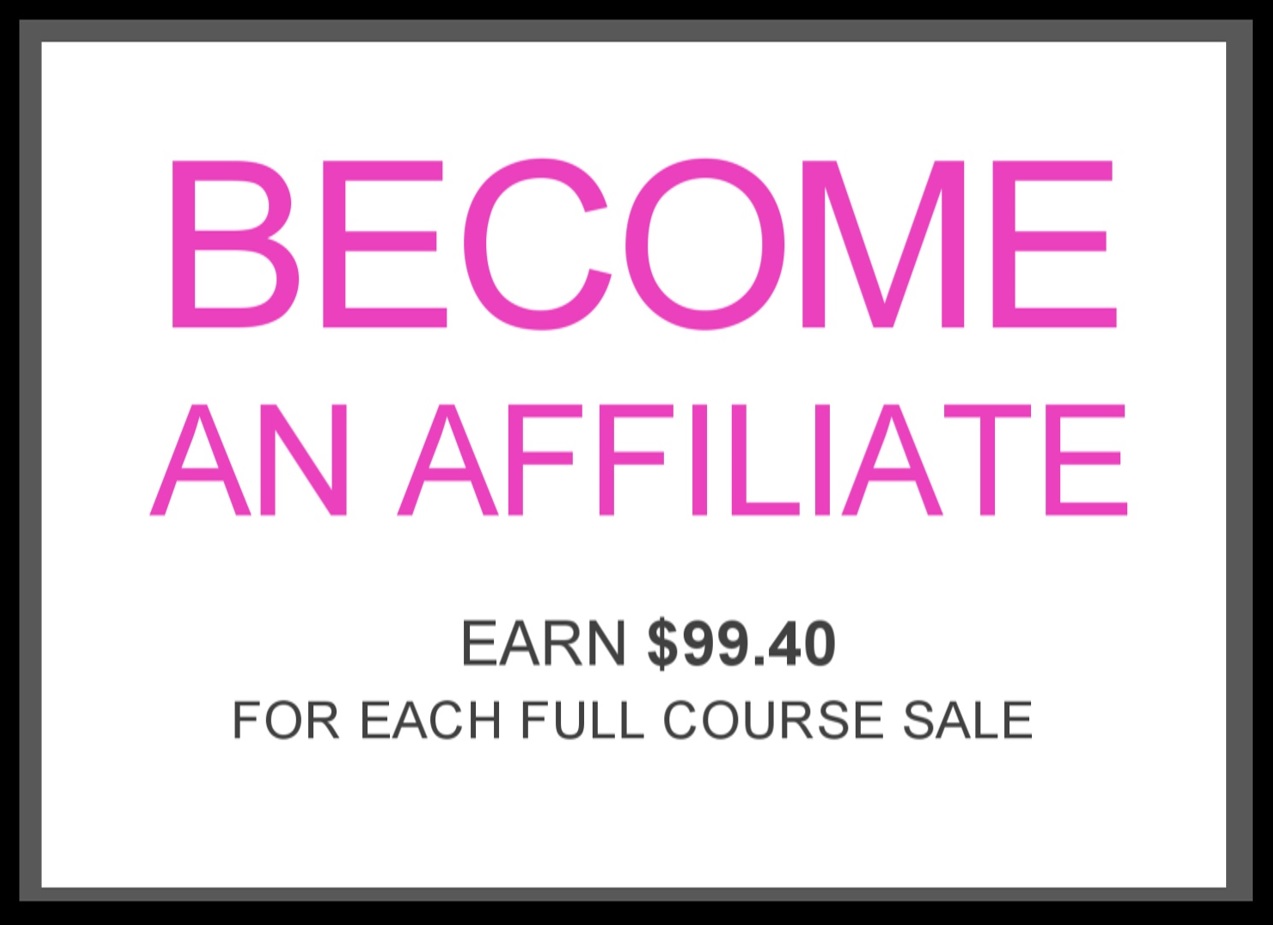 Thank you for your interest in becoming an affiliate! Please read the information below to see if you think you will be a good fit for my affiliate program!
My Ultimate Manifestation Mastery Course is the most extensive course I have built (and my most popular personal transformation course), with over 50 highly effective processes that I've used with my exclusive clients (and do not offer anywhere else). We currently have over 700 students creating massive success with this course and I have the testimonials to prove it!
The marketing tools for this course are complete and joining is an easy process that only involves marketing a pre-made landing page. The tools include instructions to set up your affiliate profile and also provide marketing banners, a short marketing video to use and email swipe copy.
The 20% commission equates to $99.40 per sale for full course purchases and $43.80 for each of the 3 payments when students signing up for the payment plan ($131.40 Total when all payments are completed.)
If interested in becoming a partner, please be aware of these things:
1. You are responsible for paying your own taxes. Per our course hosts policies, you will be issued a W-9 by them for sales over $600 in the U.S. Please also refer to the same link if you are outside of the U.S. to learn your tax obligations.
2. You must have a Paypal account to participate. This is where your payout money will be sent. (This is their policy.)
3. You do not have to be enrolled in the course to become an affiliate.
If interested, please fill out the application below and agree to our terms.
After you have completed this, you will immediately receive instructions to create your affiliate profile (this includes a dashboard to monitor your sales).
Be certain to let us know the email address you used to create your affilate profile so we can turn on your affiliate dashboard - Email: [email protected]
I look forward to learning more about you and creating a potential long-lasting and abundant endeavor together!
-Jessica